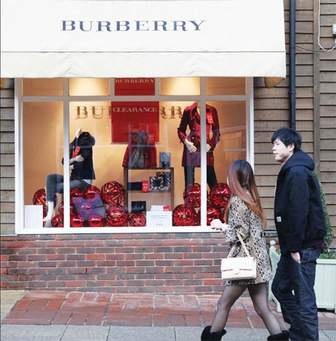 Who is your customer? How do they find you? Do they find you through social media? Do they find you through the referral of a friend? Or do they find you by being in close proximity of your business and see your sign. Or maybe it's all of those.

How your customer finds you, impacts what you are going to pay in rent. That is to say, are you a destination or a walk in. Do your customers find your location in an add or by referral, or do they find your location by sight? The old adage "location, location, location" comes into play, and savvy owners realize the greater the traffic counts and visibility the greater the demand for their location and the higher amount of rent a tenant will be willing to pay.
If your type of business is more service oriented than retail, such as legal, accounting, architect, administrative, etc. then most likely your customers are finding you through media or referral and you don't need to lease a space with high visibility and high traffic counts which demand the higher rents. However, if your business is more retail, such as restaurant, hair salon, general merchandise, etc. then it's all about visibility and its location, location, location. Demographics, traffic counts, parking, walkability and visibility all come in to play, for this type of business and you can expect to pay the higher rents.
So what type of business are you? Are you a destination or a walk in?

Thank you for taking the time to read this, I hope the information was helpful.
We don't just put people in a space, We put them in business!

Rich Vincent C: (987) 235-4795 E:Rich@VincentAssociatesCRE.com
David Maker C: (617) 504-4157 E: David@VincentAssociatesCRE.com